You can't really predict the day-to-day movement in the stock market. And that's why everyone says, "You shouldn't time the markets."
Will the stocks go higher or lowers, or will the markets be pushed thousands of pointers lower, or will it open higher? Markets can move either way, and there are thousands of other possible scenarios.
However, the secret the long-term investors know is that it doesn't really matter. You are not in the short-term game, and no matter what happens, a long-term investor is always the winner.
You must think I am must be kidding, so let's take the example of BSE Sensex: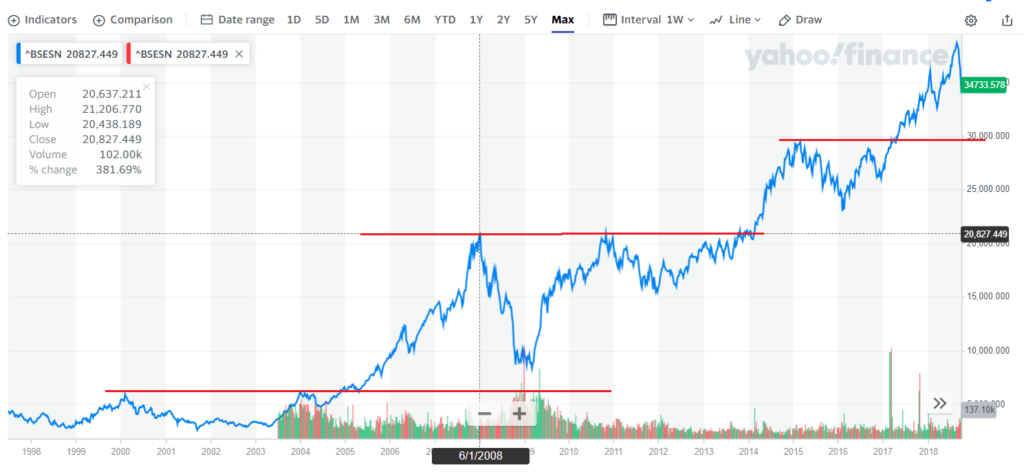 You can see the three red lines that I have marked in the BSE Sensex chart, from which it is evident that the markets always move above those lines. In fact, the Sensex moved from 5,000 levels to 20,000 and then to 40,000 levels. But this doesn't happen overnight, or even in a year. It takes few years to cross the previous high for the Sensex.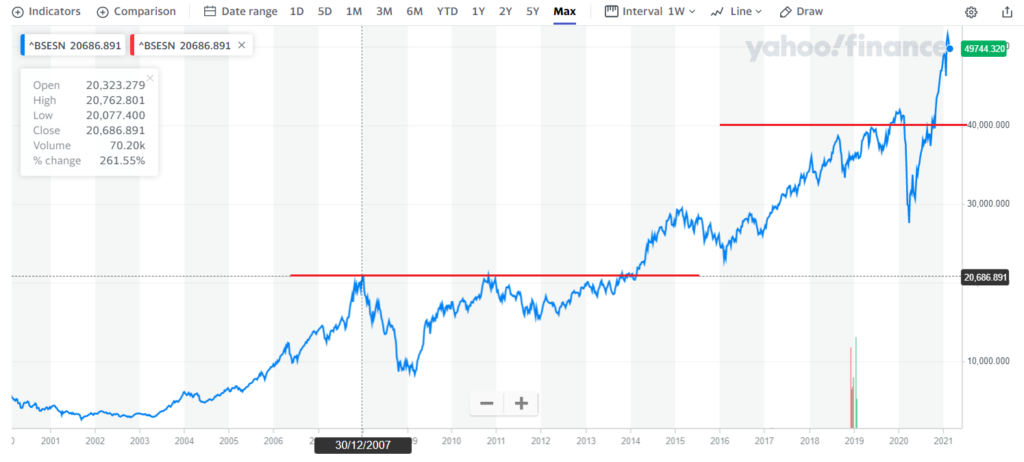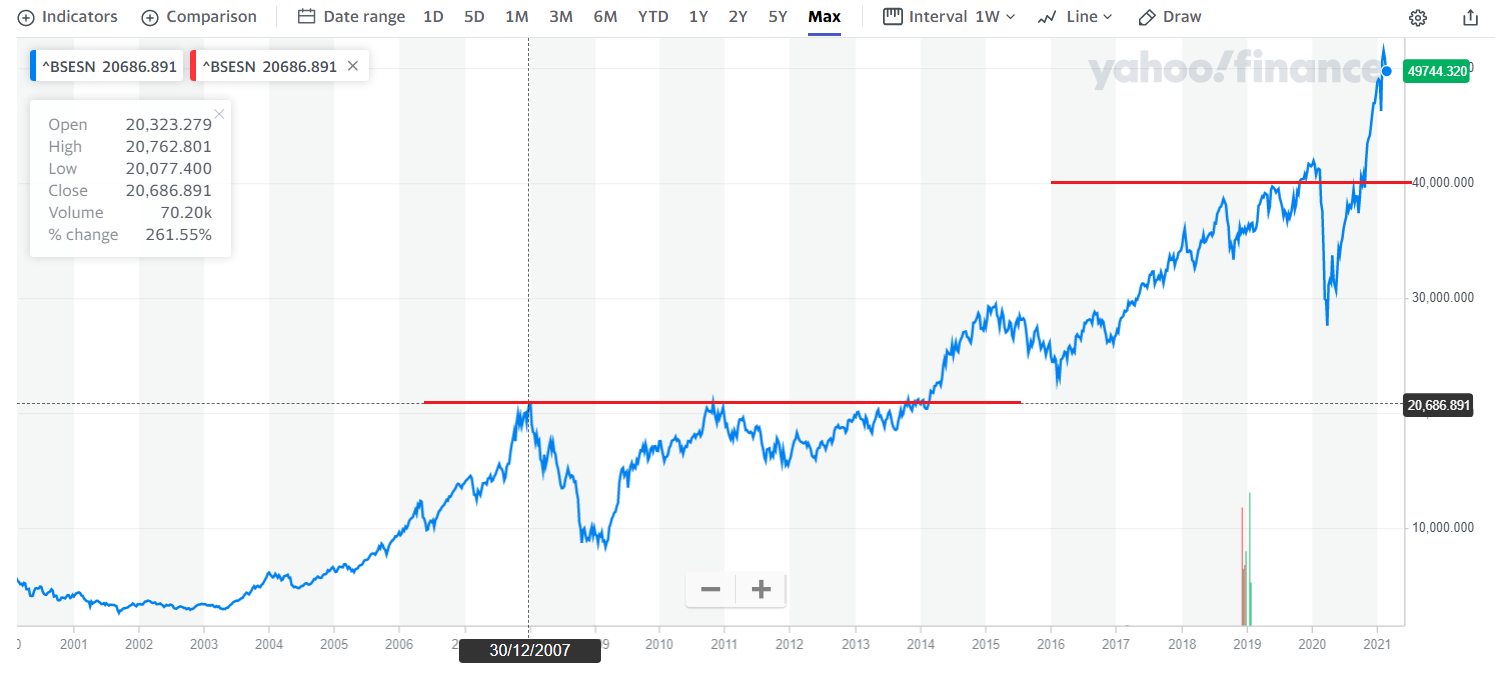 Currently, the Sensex is at an all-time high of 50,000, and believe me, in the next 5-7 years, it will be 100,000. The average time it took Sensex to cross its previous highs is seven years. Now, if you invest only for five years, you may not be able to reap the benefits and you may think that long-term investing doesn't work.
If you ask me, I think you should invest in the markets for at least a 10-year time frame and see the magic happen. But do note that you need to invest in fundamentally sound companies.
Fundamentally sound companies? They are companies with a good balance sheet that regularly post good results and have a healthy cash flow. Obviously, I can't explain everything about finding good companies, but you get the gist.
Major Reasons Behind Sensex Falling Over 1,100 points Today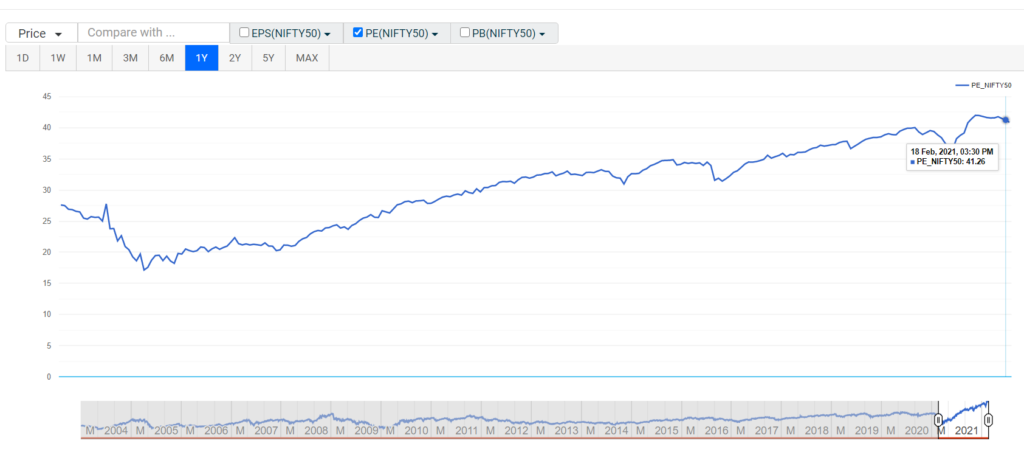 Happening's Around the Stock Market
:
Stocks in News
Important Global Cues: