Which share is the most expensive in the stock market in India?
There are two ways to look at this, the stock price and the stock P/E. Obviously, both the terms have different meanings, but I know you guys are here to know about the most expensive stocks in terms of the stock price.
I think you might have an idea about the most expensive stock in the Indian stock market, if not, don't sweat. Its MRF, the stock price is around 90,000 at the moment, and it started from a mere 11 rs in 1993. In 28 years, the stock gave a multi-fold return. And I know you would love to know how much you could have made had you invested in MRF at 100rs.
So, if you had invested 1 Lakh rs when the stock was around 100rs, you would have 1,000 shares in your Demat account. Now its current price is 90,000, simply multiply it by 1,000, and you would get Rs 9 crore. This is without taking in the dividend or any other bonus into the account.
What does the above example tell you? Well, patience is the key to make good money in stocks. Invest for the long-term (10-20 years period). Don't worry about corrections, in fact, you should buy more stocks when the market is down.
Top 10 Most Expensive Stocks in India
Now let's see the top 10 most expensive stocks in the Indian stock market:
1. MRF
Madras Rubber Factory (MRF) is a Tyre manufacturer that produces a wide range of tyres.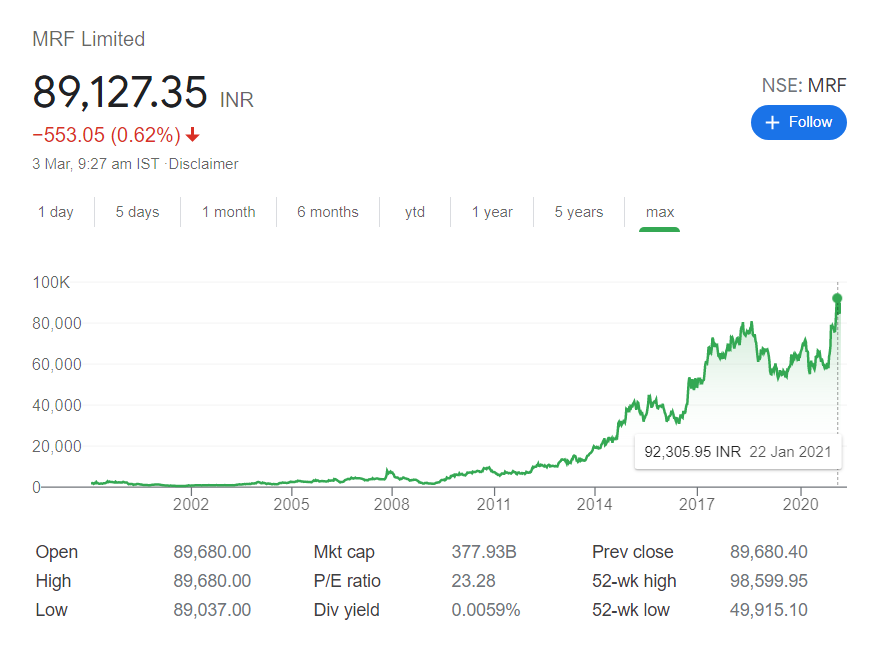 2. Honeywell Automation India
Honeywell Automation India Ltd (HAIL) is a market leader in Electronics-Instrumentation and Process Control equipment industry. HAIL is a leader in providing integrated automation and software solutions, including process solutions and building solutions.
3. Page Industries
Page Industries Limited located is the exclusive licensee of JOCKEY International Inc. (USA) for manufacture, distribution and marketing of the JOCKEY® brand in India, Sri Lanka, Bangladesh, Nepal, UAE, Oman and Qatar. It is also the exclusive licensee of Speedo International Ltd. for the manufacture, marketing and distribution of the Speedo brand in India.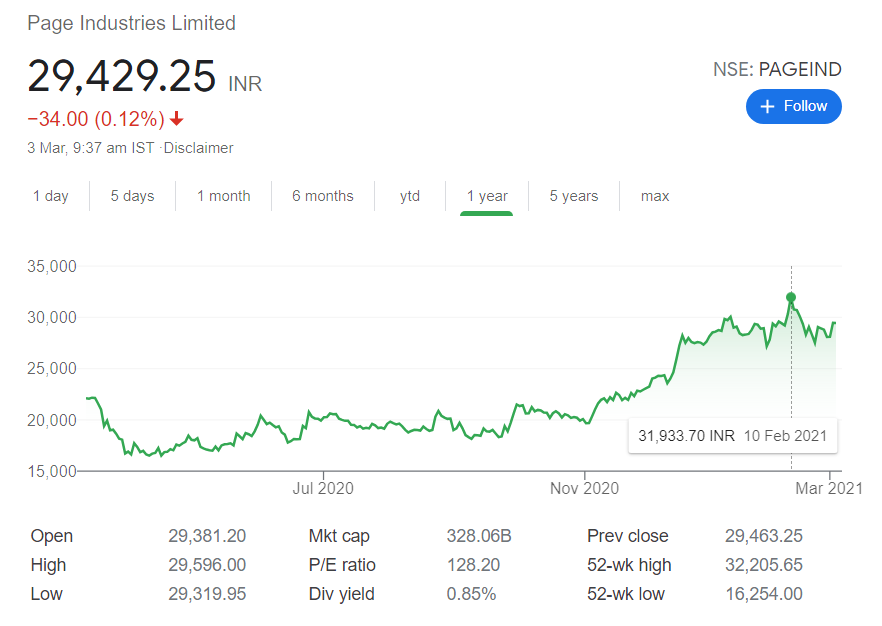 4. Shree Cement
Shree Cement Limited is one of India's Top three cement producers and among the fastest growing, with an installed capacity of 40.4 Million Tonnes Per Annum in India and 44.4 including overseas. Shree also has an installed Power Generation Capacity of 742 Mega Watts which includes Waste Heat Recovery Power, Solar Power, Wind Power along with others.
5. 3M India
3M India Ltd is the subsidiary of 3M Company USA. It is a diversified technology and science company with a global presence in Industrial, Health Care, Consumer, Safety and Graphics, and Energy businesses and is among the leading manufacturers of products for many of the markets it serves.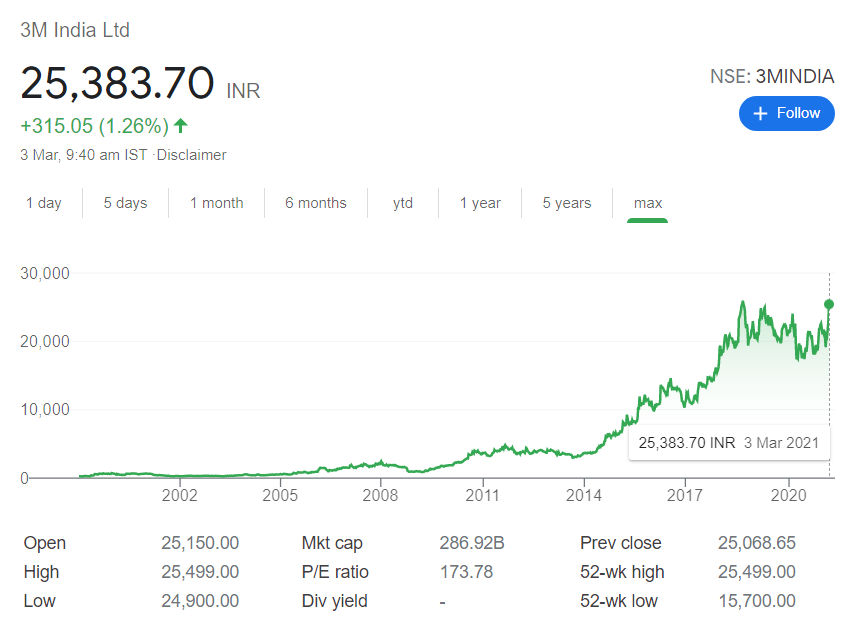 6. Dixon Technologies (India)
Dixon Technologies (India) Limited has been leading the electronic manufacturing services (EMS) space in India. It is a manufacturing company which provides design focused solutions in consumer durables, home appliances, lighting, mobile phones and security devices to customers across the globe.
7. Nestle India
Nestlé India is one of the largest players in India's Fast-moving consumer goods segment. NESTLÉ India is a subsidiary of NESTLÉ S.A. of Switzerland. Nestlé is the world's largest food and beverage company with more than 2000 brands ranging from global icons to local favourites.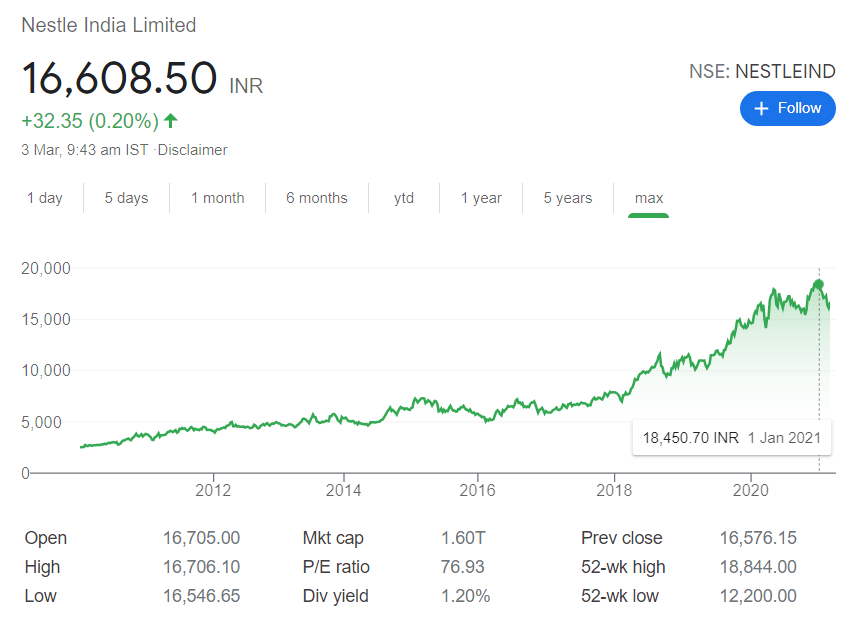 8. Bosch
Bosch India is a subsidiary of Robert Bosch GmbH. It is a leading supplier of technology and services in the areas of Mobility Solutions, Industrial Technology, Consumer Goods, and Energy and Building Technology. Additionally, Bosch has, in India, the largest development center outside Germany, for end-to-end engineering and technology solutions.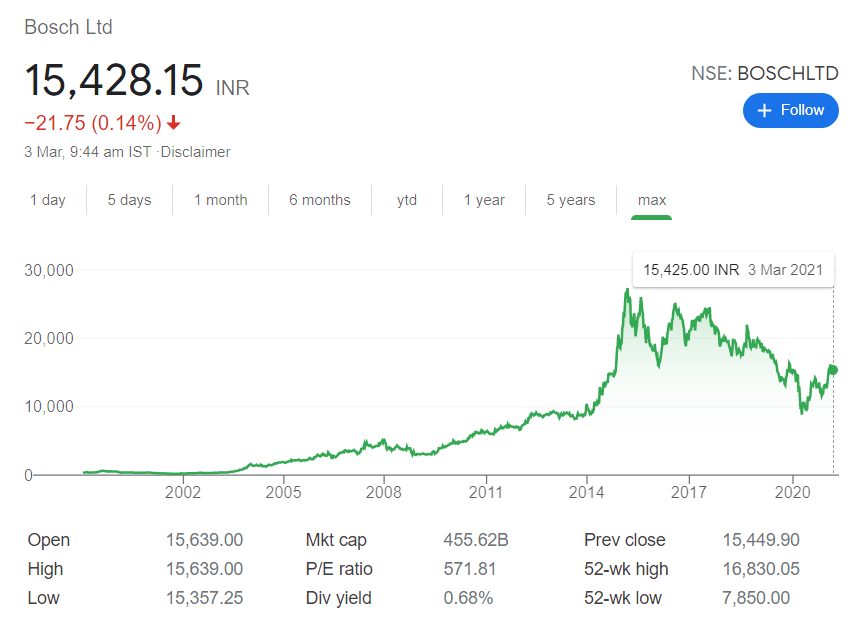 9. Abbott India
Abbott India Limited is one of the largest pharmaceutical company in India. It a subsidiary of Abbott Laboratories USA. Abbot India offers high-quality trusted medicines in multiple therapeutic categories such as women's health, gastroenterology, cardiology, metabolic disorders and primary care.
10. Tasty Bite Eatables
Tasty Bite Eatables Limited (TBEL) in an Indian company that manufactures and markets Tasty Bite a range of shelf stable all-natural and ready-to-serve (RTS) ethnic food products.
So this was the list of most expensive stocks in India based on these companies' stock price over the years. Always remember, the stock price is not a good indicator of how cheap or expensive the stock is. It is not a good criteria for buying or selling stocks. You should always buy stocks by researching the company's business, financials, management, and fundamentals before investing your hard-earned money.
Also Read: Is it a good time to invest in the stock market? 
Happening's Around the Stock Market (03-03-2021)
Foreign portfolio investors (FPIs) bought shares worth Rs 2088.7 crore, while domestic institutional investors (DIIs) also bought shares worth Rs 392.91 crore.
Crude oil futures slip nearly 1% to Rs 4,423 per barrel.
Rupee gains by 65 paise to close at 72.72 against US dollar.
Stock in News (03-03-2021)
Jaiprakash Power Ventures will disinvestment 74% stake in Jaypee Powergrid to PGCIL.
IOC, HPCL and GAIL to raise Rs 17,000 crore by selling stakes in their pipelines in the next fiscal (FY22).
Jio has acquired 488.35 MHz of airwaves for Rs 57,122.65 crore across three bands – 800 MHz, 1800 MHz and 2300 MHz. Airtel has acquired 355.45 MHz of spectrum for Rs 18,699 crore across five bands – 800 MHz, 900 MHz, 1800 MHz, 2100 MHz and 2300 MHz. Vodafone has acquired just 11.9 MHz of spectrum for Rs 1,993.4 crore.
Bank of Baroda raises Rs 4,500 crore through QIP and fixes issue price at Rs 81.70 per share.
Kalpataru Power Transmission has bagged new orders worth Rs. 1,554 crore.
Rakesh Jhunjhunwala sell his stakes in Ion Exchange.
Government to sell 16% stake in IRCON Internationl through offer for sale (OFS) to raise Rs 662 crore.
CRISIL reaffirms long term credit rating of Motherson Sumi to AA+ and revised outlook to 'Stable' from 'Negative'.
YES Bank gets shareholders nod to raise Rs 10,000 crore mop-up.